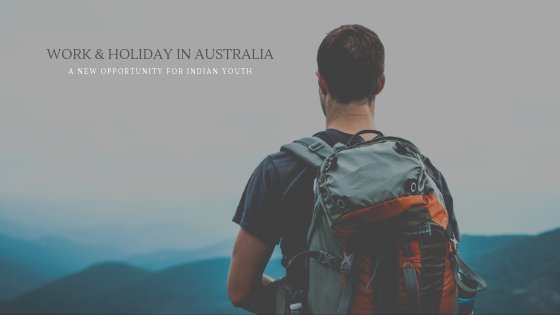 In further aggressive efforts to deflect workforce to regional areas, the Australian Immigration Department will be including a number of developing countries including India, to its Work and Holiday Visa [Subclass 462]. This initiative will be directed at attracting youth between the ages 18-30 to holiday in Australia for a period of 12 months and work for some time to address the labor shortages faced, such as in the farming sector in the regional areas of Australia.
While the visa launch date and eligibility criteria are yet to be announced by the Department of Home Affairs, Immigration Minister David Coleman confirmed in a report to Australian Broadcasting Corporation that youth from India along with other developing countries like China and Singapore will be eligible to benefit from this program.
Currently, the applicants need to meet the following criteria to apply for the Work and Holiday visa for Australia:
Have a Passport from the participant country
Be between 18-30 [inclusive] except for Canadian, French and Irish citizens who can be 18 to 35 years old (inclusive).
Apply online from outside Australia
Have Functional English Proficiency [overall 4.5]
Have a tertiary qualification or be studying for one
Clear Medicals
Have a Police Clearance
Be alone [Apply single]- not to be accompanied by dependent children
Not have previously entered Australia on 417 or 462
Have enough money to support themselves while in Australia and leave Australia at the end of their stay. This is usually about AUD $5,000 [INR 2,40,000] for your initial stay, plus the fare to where you are going after leaving Australia.
Not be eligible for this visa if the visa had been canceled or refused while they were in Australia.
Pay taxes when they work in Australia
Under the existing program, the visa applicants on this visa can apply for a 2nd and 3rd Work and Holiday visa if they meet further qualifying criteria.
With the decisive information on Indians being included in this program, there are still gray areas over how the visa would shape up when finally launched by the Department of Home Affairs [DHA].
A similar program was made available for Indians earlier by the UK which allowed youth between 18-30 to holiday in the UK for two years out of which they could work for one year. The program was however suspended later.
The Australian Immigration department is one of the most responsive countries to proactively curb exploitations of their visa policies. Just how would the genuine intent of the applicants coming into Australia from developing nations be safeguarded is something to be watched and seen.
Personally, I do prescribe to this visa provided the fail spots for any abusage are kept under check. A very large number of young Indians who I wouldn't want to classify as bonafide students end up spending exorbitantly on a student visa to be able to avail of the opportunity to live and engage in some work in Australia. Many agents who promote a student visa as a route to achieving such means will perhaps not be the happiest faces around with the introduction of this program as the dollops of commissions they receive for recruiting such students will be lost to this new opportunity for youngsters.
With the recent bill proposed for extending governmental services to holders of Skilled Regional Migrant visas such as the 491 [to be commenced on 16 November 2019], the Work and Holiday Visa is yet another strategic advancement in attracting skilled as well as low skilled people to regional areas of Australia to effectively meet the workforce shortages in regional Australia.