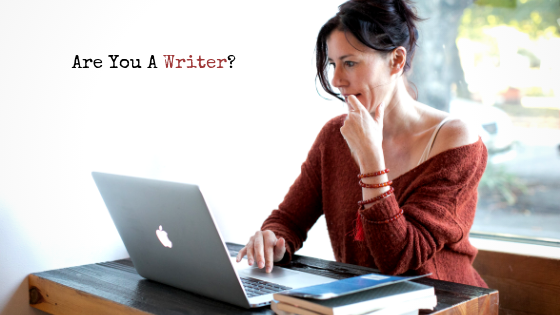 I was on a mundane flight from Hyderabad to Delhi. It wasn't one of those trips to Hyderabad but to Kochi. I had made two sane bookings for the two of us on the same flight and in the same name- my Type II genius, hence proved. To shut my mind off the drudged detour and the flying phobia I began working on my first and only manuscript. My co-passenger, a young man I didn't care much to fit in the full eye frame, nudged me with a fire round on who I presumably was [my work]. "Are you a fashion Designer"- Of course, I didn't look that chic, so that was a cheesy one. Another few not so flattering misfires and he chanced, "Are you a Writer?" Those words felt like deliciously thick hot chocolate fudge, a moment I could live in forever. And the realization around how I hungered for that author-feeling, whacked across my face.
A Writer- But what sort?
He meant a writer in a good way, but my cynicism couldn't help hover around my self-profounded theories about the kinds of writers.
Pseudo Writers: Low on writing, high on the pseudo-writer clichéd look- black frames with zero power; a make-believe book lover who claims on having read all the classics; flaunting that MacBook where all great writing comes from; and sustaining a staple backdrop of books that were undisputedly bought by the weight.
Wanna-Be Writers: The self- obsessed writers with no published work, yet 'writers' not bloggers; over-utilizing the social media for giving themselves an image makeover; selling their miseries without talking about their under-achievements; or brand building through their self-publicized nil contributions to the literary world.
Over-Inspired Writers: The 'literary thieves' for their brazen writing style-copying and tweaking others' content; brandishing their disrespect for the authors' creative work by reproducing in their own names, and pretty much-doing anything and everything trying to sound like the world's favorite authors.
7 Rules for the Real World of Writing
And now for the writer in a good way. My Seven Rules for anyone to get into the real world of writing:
One, Blogging is not your online scribble journal. So, write with a purpose- open, examine and close a topic with a carry home message.
Two, Guess what- No one is reading your blog to be told how smart and successful you are.
Three, Copy-catting is not cool. I come from the formidable world of must-citations and plagiarism rules, where my first MBA Paper was not even read for nonconformity with the APA format. So, a Huh and Duh here.
Four, the first step to being a good writer is appreciating good writing. It is notional and unrealistic to write well without reading well.
Five, Good writing is all about having the reader relate to what lies inside them in denial. It's about you giving a form to what they can only sense. Write about your innermost thoughts because that's what the readers stow away the most and want to hear about the most.
Six, Be original in your work. As you merrily make your way through the imitations of others' work and writing style, you are leaving behind a digital footprint for the harsh laws of intellectual property rights that may catch up with you someday.
And Seven, it takes some writing to be a writer, but it takes a lot of persistence, discipline, susceptibility, truthiness, and creativity to become an insanely good writer.